About Us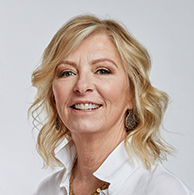 In 1994, interior and clothing design maven, Mary Lauer, opened her first retail store at the Mall of America, featuring handcrafted furniture and intricately hand-painted children's clothing. As she's never been one to shy from a challenge, the tiny shop rapidly and successfully evolved into both oh baby! (a magical children's clothing and furniture store), a sister store, que sera' (an interior design and boutique furnishings happy place), and most recently an international distribution company for her original children's clothing designs.
Ever since she was a little girl, Mary has always had a paintbrush, a sewing needle, a wooden spoon, a gardening trowel, or magic wand in her hand – for her, life is a beautiful blank canvas to be imagined, painted, planted, decorated and sprinkled with sparkling fairy dust. After the birth of her darling twin boys in 1990, Mary was inspired to funnel her creativity into creating hand-painted children's furniture and cute, comfortable children's clothing that wouldn't irritate their sensitive skin.
As the demand for her creations grew, so did her businesses – today, Mary and her husband, Tom, are at the forefront on the Makers' Movement, as the owners of three oh baby! boutiques (in Edina, Wayzata and Bloomington, MN), que sera' interior design studio (in Minneapolis, MN) and Happy Family Designs, the oh baby! brand design/production company based in the Arts District of Northeast Minneapolis.  Mary remains the designer of the oh baby! brand, which is now distributed around the world, in hundreds of locations, from small boutiques like her own local shops, to international department stores . Mary's reputation for providing modern interior design inspiration in Minnesota has also established her as one of the most respected and knowledgeable interior designers in Minneapolis.
Mary and Tom are also parents to three wonderful and talented sons and one tiny well-groomed Poochon named Daisy. In her free time, Mary loves waterskiing, spending time with her family and girlfriends, gardening on a sunshine-filled day, and eating freshly grilled fish tacos prepared by her son, Tyler.